Leaving the Bishop's Gate behind, I followed the A2 till the small village of Downhill where I turned off onto a small road sign-posted for Gortmore. After a steep climb, I eventually arrived at the Gortmore picnic area with magnificient views of Lough Foyle, Inishowen, and Magilligan Strand.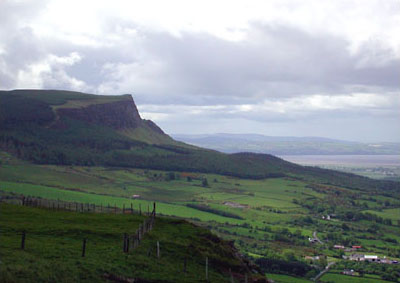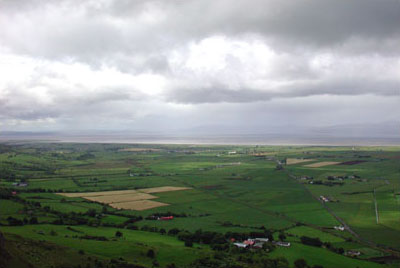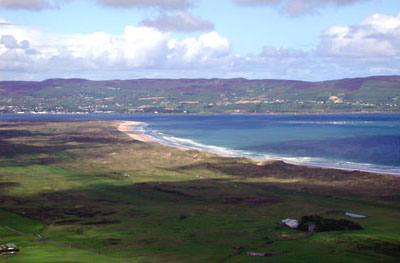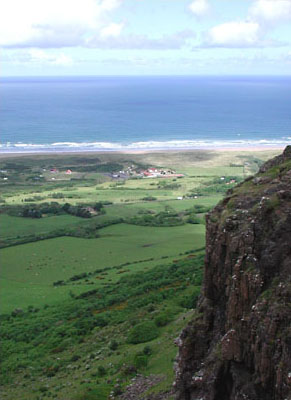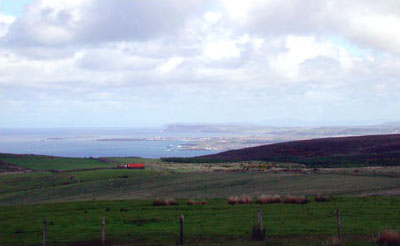 I followed the road a little further and then turned right at the earliest opportunity to get back to Downhill.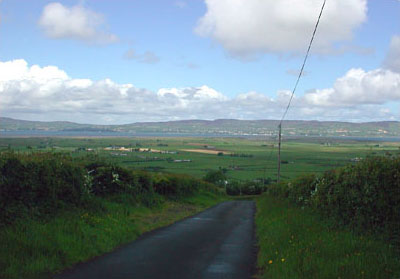 Downhill consists only of a few houses. You can actually drive right onto the Magilligan Beach which starts here and reaches out all the way to Magilligan Point.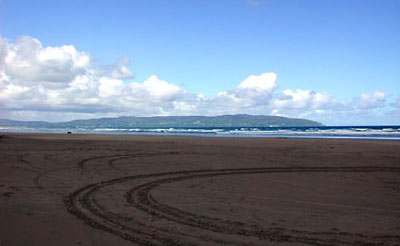 Eventually, it was time to head back to Portrush to meet with Muna for our afternoon excursion. On my way, I picked up a quick lunch at Subway in Portstewart.
# Tuesday June 3, 2003 · André Radke

2001-06-06: Traveling to Portrush, Co. Antrim, Northern Ireland 2001-06-07: Giant's Causeway