Leaving the castle ruins behind, we arrived at the western-most tip of the Beara Peninsula, after an hours drive along narrow and twisty country roads.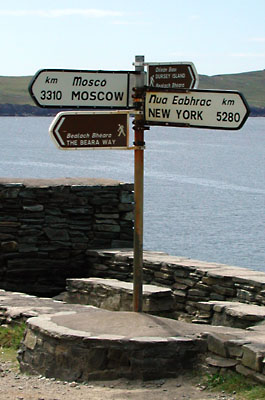 Dursey Island, 6.5 km long and 1.5 km wide, is located a mere 250 meters offshore. It is visible on the right in the following picture. The tip of land on the left is Crow Head, also part of the Beara Peninsula.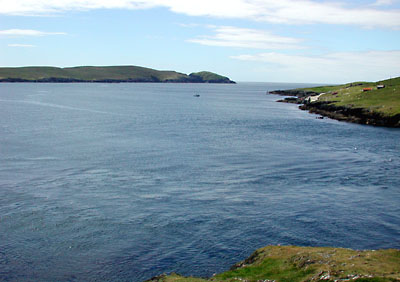 Dursey Island is connected to the mainland by Ireland's only cable car. The cabin capacity is six persons or one person and a cow. Note that cows take precedence over humans in the queue!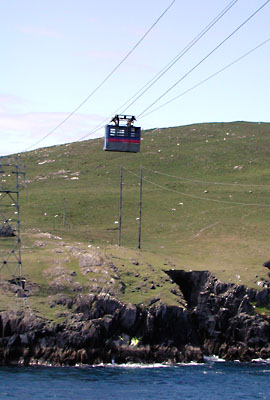 The guy operating the cable car also ran a fitness programm for the local sheep population while waiting for the car to cross over to the island…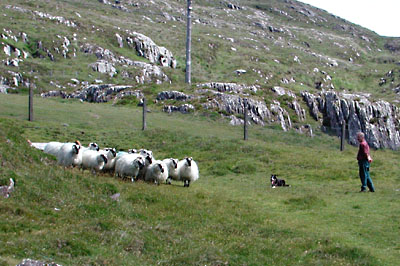 ...or he may actually have been training a shepherd's dog.
Eventually, we turned east again and followed the coastal road along the nothern shore of the Beara Peninsula. In the village of Ballydonegan, we had to take a small diversion to let a funeral procession pass by. A short while later we got lost in the middle of nowhere…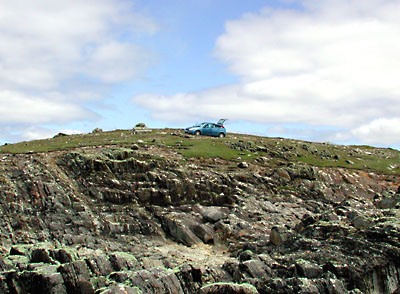 Actually, that is the end of the unsurfaced road at Kilcatherine Point, the tip of a small peninsula stretching out into the Kenmare River Bay on the northern shore of Beara. The island of Inishfarnard is located a few hundred meters off Kilcatherine Point.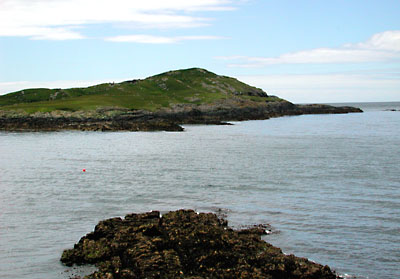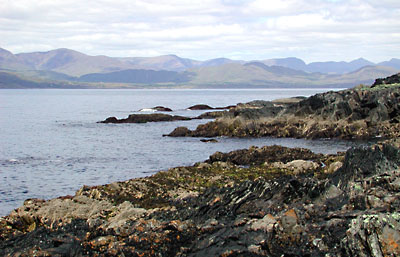 Before leaving Beara in the early evening, we drove up Healy Pass again, this time approaching from the south. The view was still impressive but not as magnificient as the night before.
After a cup of tea in a pub at the bottom of Healy Pass, it was time to get back on the road and head for County Clare and the Cliffs of Moher.
On our way, we passed through Killarney National Park once again, the town of Killarney, Castleisland, Limerick, and finally Ennis where we booked a room at the Cusack Lodge B&B on Lahinch Road (highly recommended). For dinner, we went to Pearl City, a chinese-irish restaurant on O'Connel Street (also recommended).
# Tuesday June 3, 2003 · André Radke

2001-06-10: Adrigole and Derrintaggart Stone Circle 2001-06-11: Hag's Head