We had originally decided to stay in Bantry for the night, but since the place looked a little crowded and we did not really need the infrastructure provided by the town, we drove on out onto the Beara Peninsula. We signed up for a room at the friendly Lake View B&B (three cats included) in Adrigole.
The weather had been sunny with few clouds until the early evening when some rain showers came drifting in from the north-west. After we had taken possession of our room, we decided to drive up Healy Pass to watch the sun set.
This is the view south from the car park below the summit. We came up the road visible in the picture.

Click on the picture for the complete panorama (1850*400, 156kB).
After crossing the summit, we came to another smaller car park with magnificient views in the evening sun.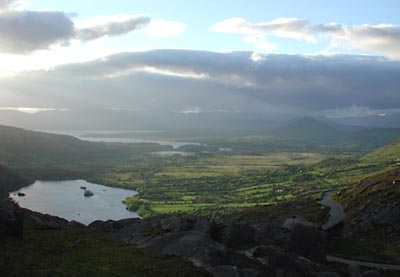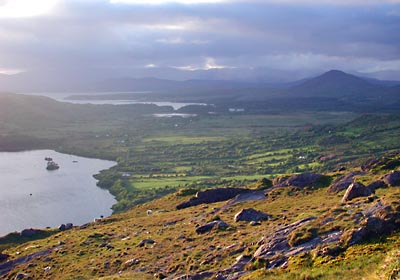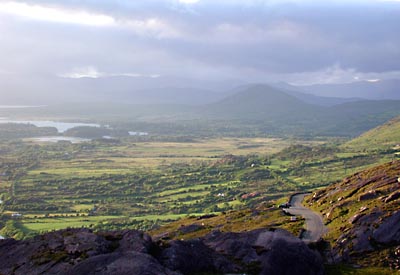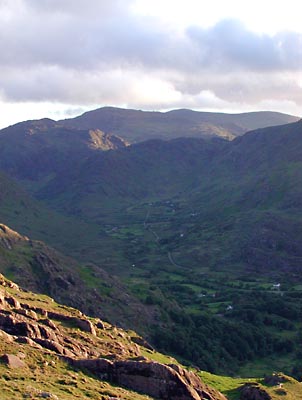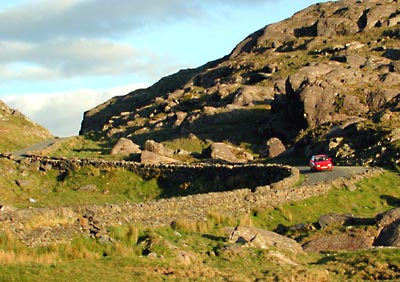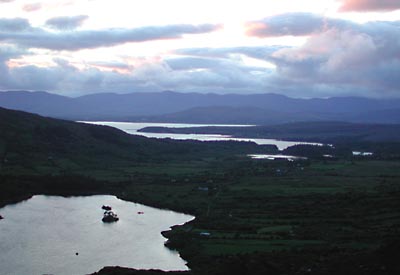 # Tuesday June 3, 2003 · André Radke

2001-06-09: Mizen Head Peninsula 2001-06-10: Puxley Mansion and Dunboy Castle