I took the 7:20am ICE train from Bonn Central Station to Frankfurt Airport. The rail track follows the western shore of the River Rhine, crosses it south of Mainz and then follows the southern shore of the River Main. The Rhine valley sports several medieval castles and the famous Loreley rock, all in good view from the train.
The ride from Bonn to the airport takes about 100 minutes with stops only in Koblenz and Mainz. From the Frankfurt Airport rail station it is just a five minute walk into Terminal 1. After checking in my luggage, I ordered an "American Breakfast" in one of the restaurants, but it only remotely resembled what I would assume to be the real thing. After killing more time in some of the shops but failing to find anything worth spending money on, I eventually walked to my departure gate from where busses ferried us to the airplane which was parked on an outward position.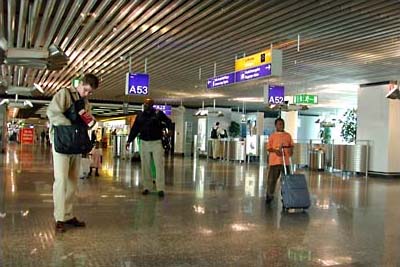 The flight into London Heathrow was a bit bumpy and during a sudden violent turbulence a member of the cabin crew actually fell to the floor while serving drinks, but fortunately nobody was seriously injured. The connecting flight to Belfast International passed without further incidents and I was able to pick up my rental car, an almost brand-new Ford Focus, around 3pm local time.
I had been driving on the left during an earlier vacation to Scotland, so I did not expect this to be a problem. However, this was the first time I was to drive a car with the steering on the right. Indeed, it took some time to get used to shifting gears with my left hand.
Eventually, I figured out how to actually get away from the airport and onto the A26 after some trial and error which had brought me back to the rental car place after about five minutes. I followed the A26 for a while in a north-westerly direction via Antrim and Ballymena, turning off onto the B62 in Ballymoney, heading straight north towards the Antrim coast. Shortly after reaching the A2 coastal road, I stopped at a view point near Dunluce Castle and the White Rocks: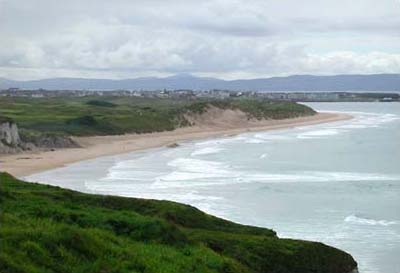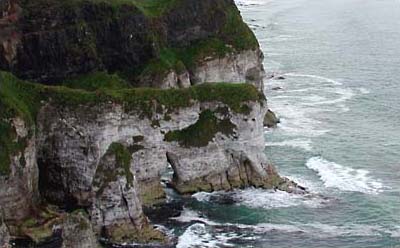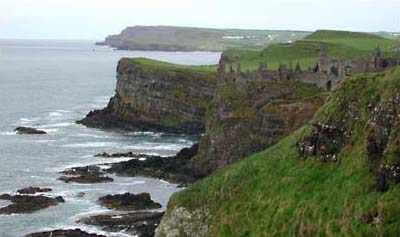 While I was taking in the scenery, an indigenous carbon-based life-form was apparently quite interested in what I migh be up to: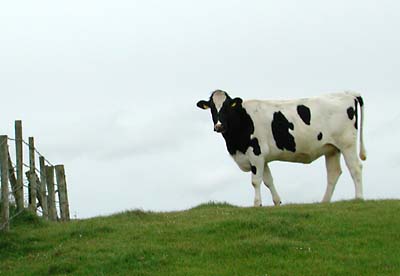 Since so far everything had gone smoothly, I was way ahead of my self-imposed schedule. I decided to stop once more along the coastal road and go for a walk on the White Rocks beach: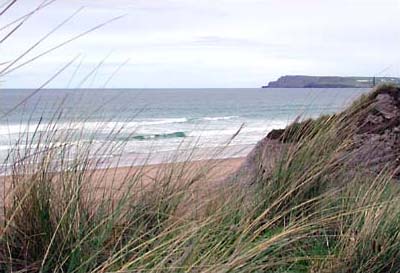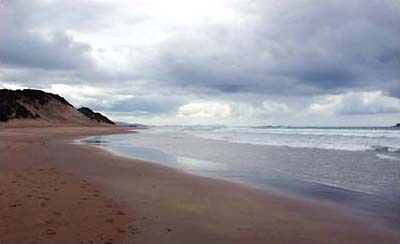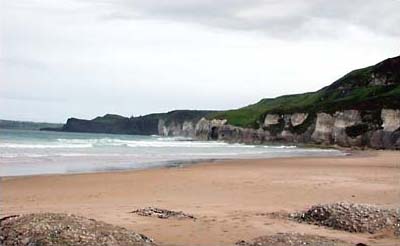 Finally, it was time to follow the A2 into the sea-side town of Portrush and look for my friend Muna. She had been studying at the University of Ulster in Coleraine for a term abroad. She had just finished her term and we were going to embark on a one-week road trip to the south-west and west of Ireland.
Muna had to move out of her room provided by the university shortly before my arrival. I had been unable to reach her either at her old address or her new address to set up a meeting point and time before leaving Bonn. Since my email was down, that route of communication was blocked as well. I decided to try the old address first and one of her former roommates was able to point me in the right direction. After catching up with each other's life while sipping a cup of tea, we went for a quick walk around Portrush: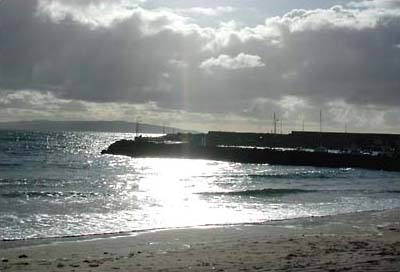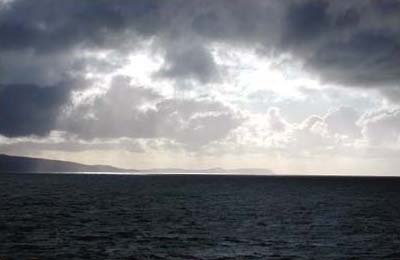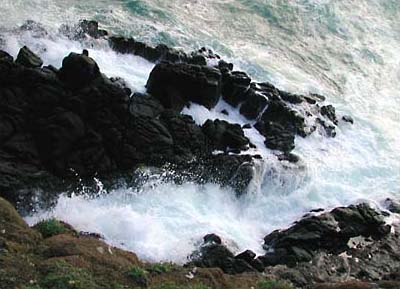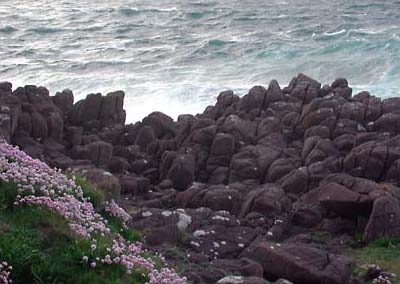 We ended our walk at the nearest grocery store in preparation of our road trip. For dinner, we went out to Snappers Restaurant on Ballyreagh Road (definitely worth a visit, both for the sea food and the view of the sea from the first floor). After dinner we drove on to neighbouring Portstewart and went for a late walk on the beach and in the dunes: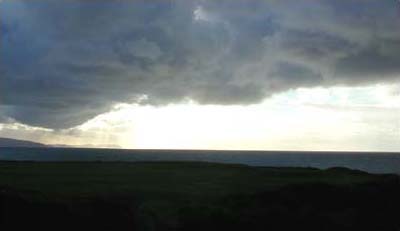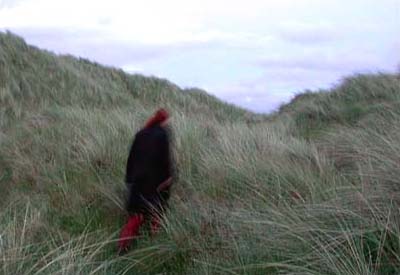 # Tuesday June 3, 2003 · André Radke