After breakfast, we drove down to the Lizard Peninsula and visited Goonhilly Earth Station, the biggest satellite earth station in the world.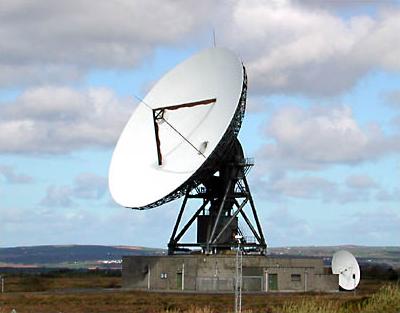 Merlin: With a diameter of 32 meters, this is the biggest dish at Goonhilly.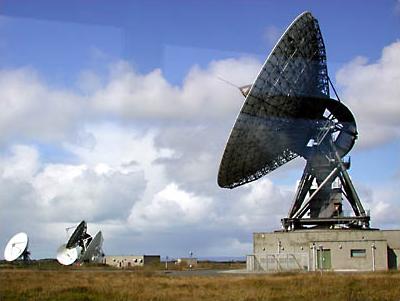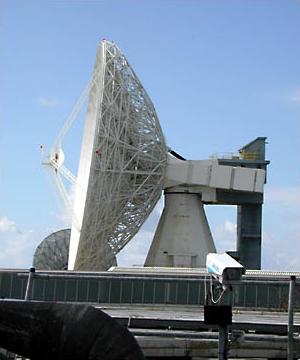 Guinevere: Usually the only dish facing east. Connects Europe with Australia and several Asian countries via an Intelsat satellite positioned over the Indian Ocean.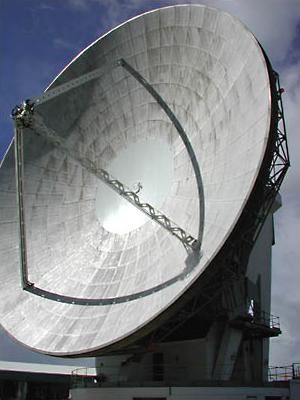 Arthur: First dish opened at Goonhilly in 1962 to track the fast-moving Telstar satellite. Nowadays, all communication satellites are in geostationary orbits, i.e. from the ground they appear to remain at a fixed position in the sky.
Our next stop was Falmouth. After a quick walk down to the harbour, we drove up to Pendennis Castle which overlooks the mouth of the River Fal. It was originally built during the reign of Henry VIII to protect the coast against French and Spanish attacks. It was used by the military till the 1950s. During World War II, it served as quarters for British and American troops preparing for the invasion of Normandy.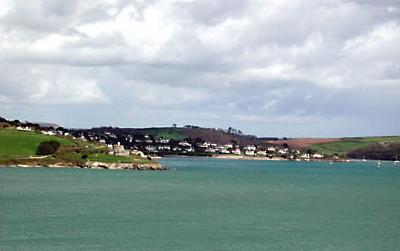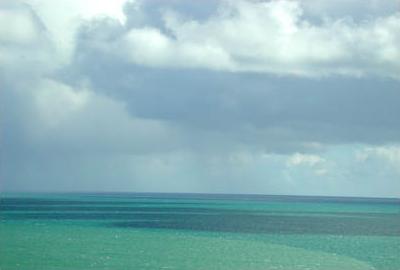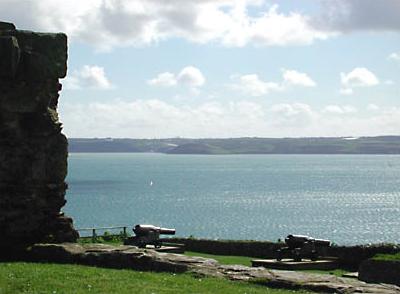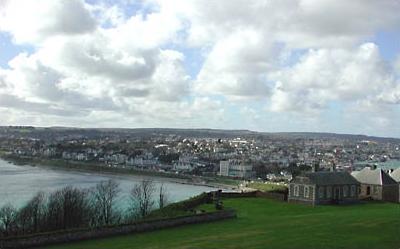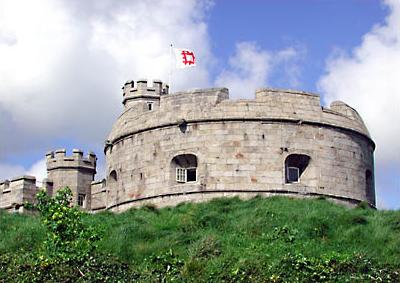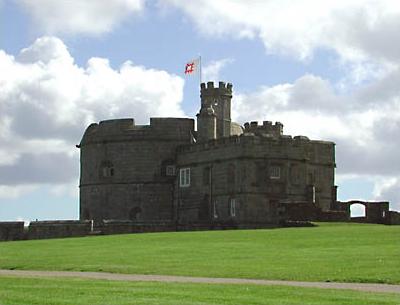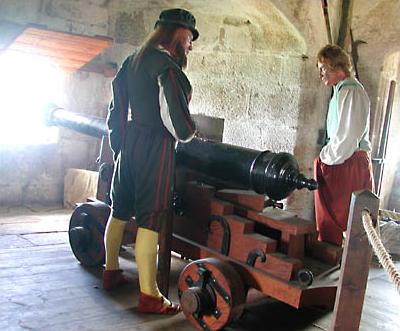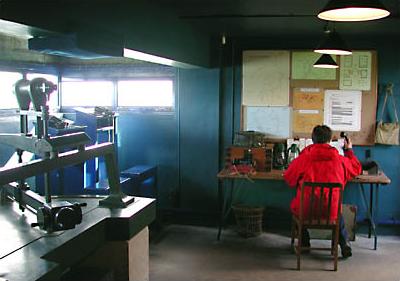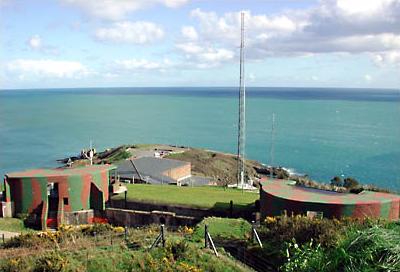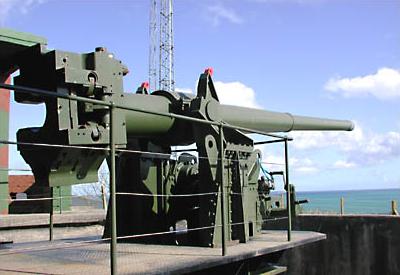 This had been the sunniest day yet, so after dinner I took the following pictures from my hotel room: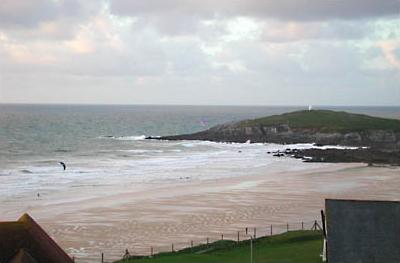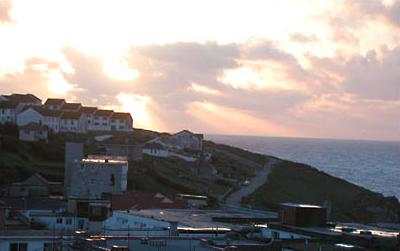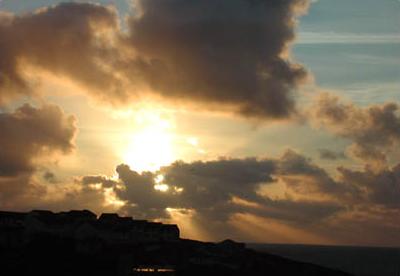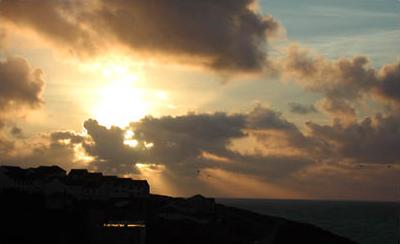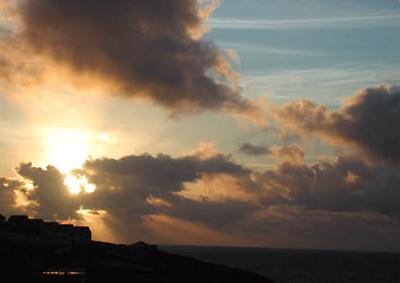 # Saturday May 31, 2003 · André Radke

2001-04-02: Flowers in Tresco Abbey Garden 2001-04-06: Returning to Bonn