I took all of the following pictures in the Tresco Abbey Garden. Close-ups of flowers are available on a separate page.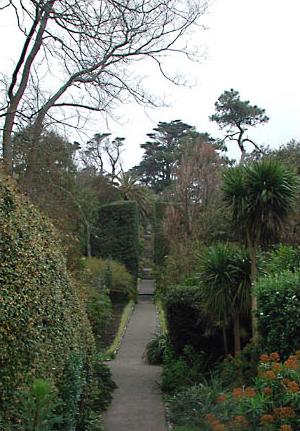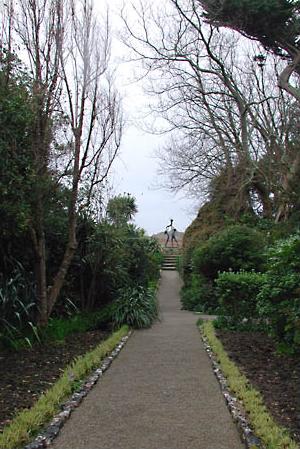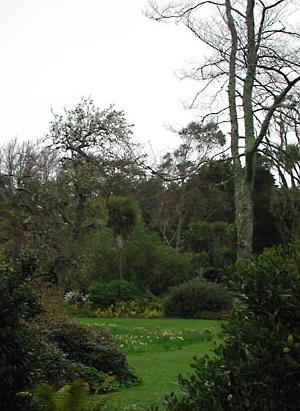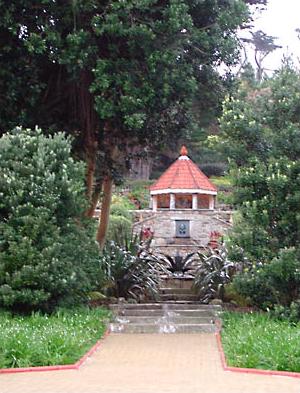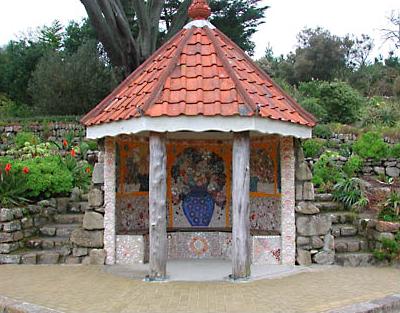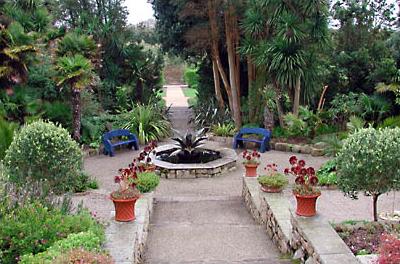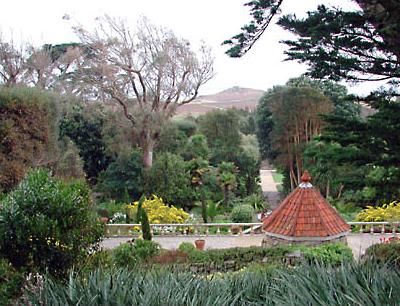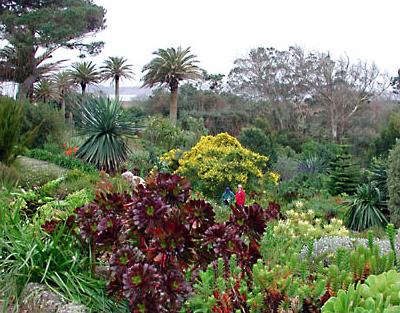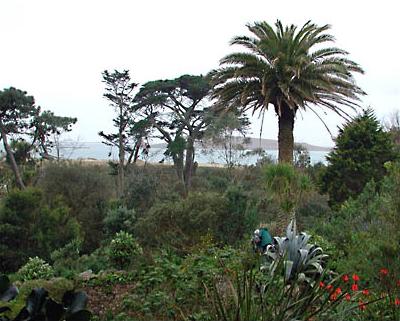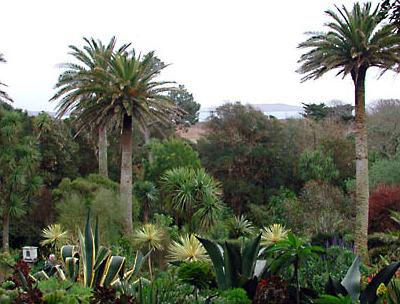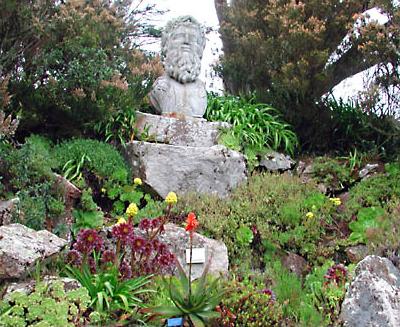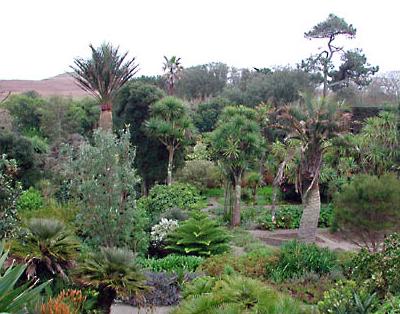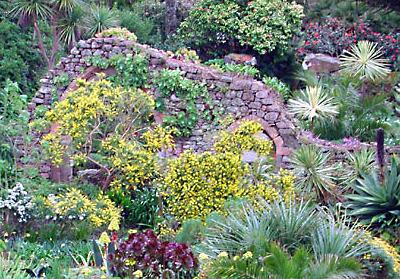 An open building in one corner of the garden known as Valhalla houses a collection of ships' figureheads. A plate on one of the walls gives the following explanation:
National Maritime Museum: "Valhalla"
The Tresco Ships' Figurehead Collection
The Valhalla Collection of figureheads and other shipwreck relics was begun about 1840 by Augustus Smith of Tresco Abbey, Lord Proprietor of the Scilly Islands.
The Collection largely consits of items washed up or salvaged from ships lost around the Islands, although a few pieces come from further afield. Most date from the second half of the 19th century and until their restoration in the 1960s were displayed in their condition as given up by the sea.
This building, which Smith called "the Valhalla", was ereccted by him in the 1860s to house his growing collection. The smaller wing was completed in 1961 to increase display space.
Since 1979 the Collection has been owned by the National Maritime Museum which administers it in conjunction with the Tresco Estate. [...]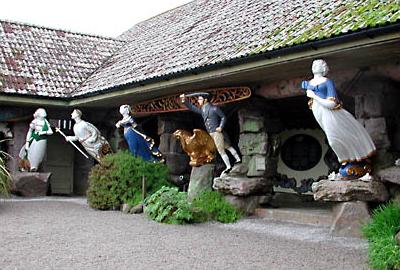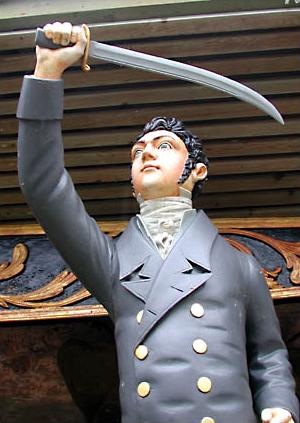 # Saturday May 31, 2003 · André Radke

2001-04-02: Flight from Newquay to St. Mary's, Isles of Scilly 2001-04-03: Tate Gallery in St. Ives and Geevor Tin Mine