After an eventless ferry-ride, we arrived at New Grimsby Harbour on Tresco. Pauline and I walked up to Tresco Abbey Gardens right away: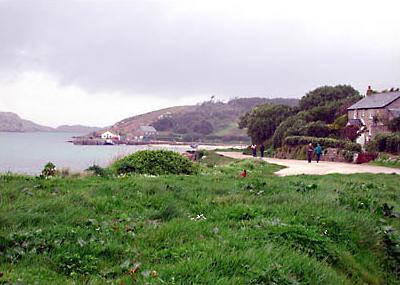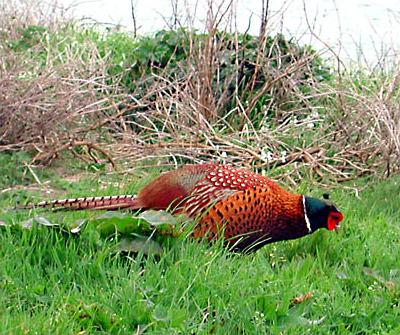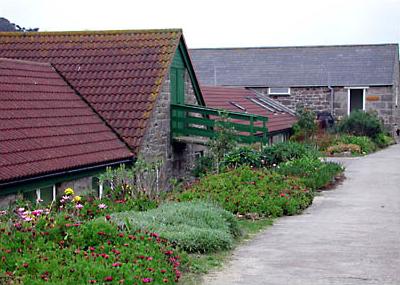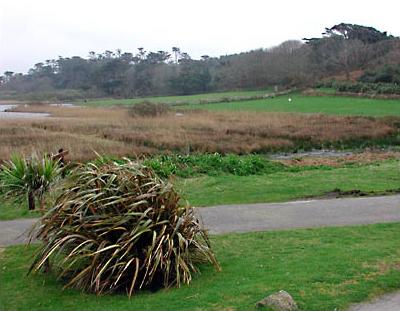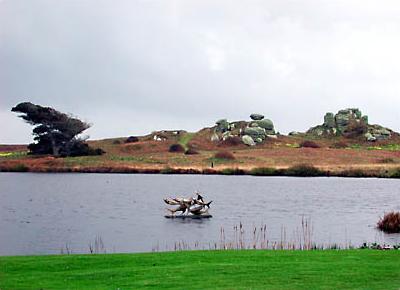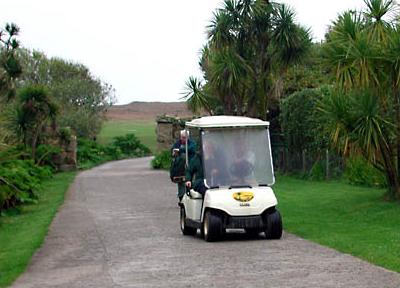 Golf carts clearly were the preferred method of transport on Tresco.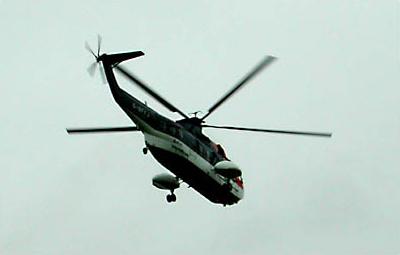 Tresco has its own heliport serving flights from Penzance.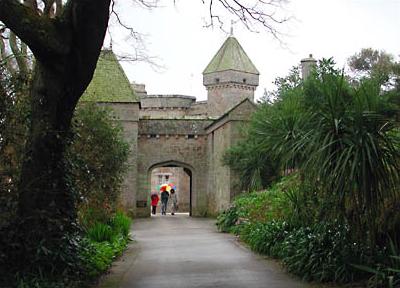 Pictured above is the gate of Tresco Abbey (private property), below is the back of the building with a first hint of what was awaiting us in the Garden.
In order not to overload this page, I have moved the pictures from the garden to separate pages: pictures of the garden and the Valhalla figurehead collection and close-ups of flowers. After leaving the garden, we crossed over the heliport and walked up to Carn Near. Then we walked back towards New Grimsby on the island's western shore, crossed over the island to Old Grimsby and walked northwards along the eastern shore almost all the way around the island back to New Grimsby Harbour.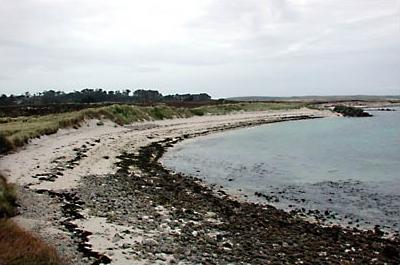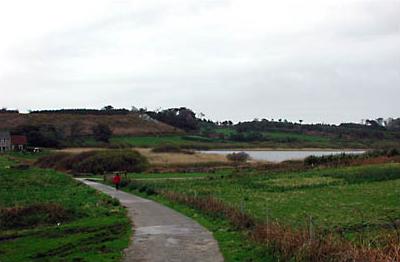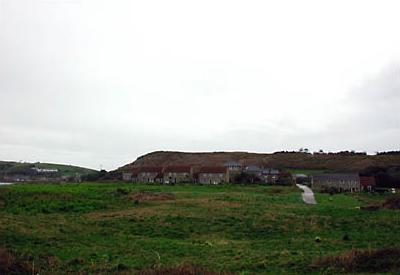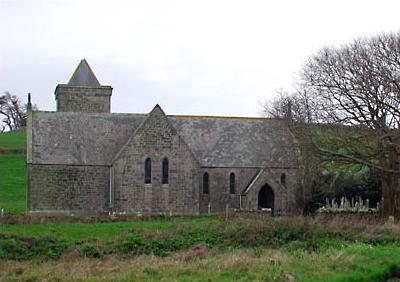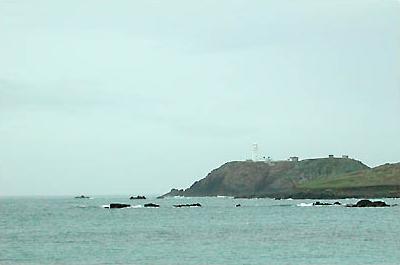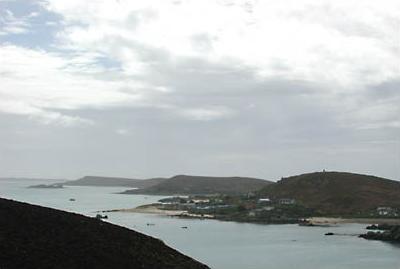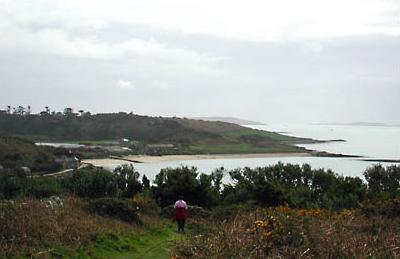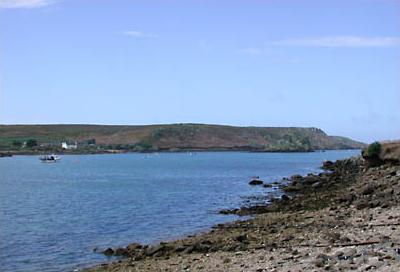 After completing our walk around the island, we took a boat back to St. Mary's at 2:30pm. With about four hours left till the departure of our return flight, we walked up to the Garrison and continued on the coastal path to Old Town Bay. Unfortunately, I seem to have lost all the pictures I took after we left Tresco.
But I will be back.
# Saturday May 31, 2003 · André Radke

2001-04-01: Newquay's Fistral Beach 2001-04-02: Flowers in Tresco Abbey Garden