Monday, 2 April 2001, was to be my favourite day of the whole trip. I had been to Devon and Cornwall three times before, but so far I had never managed to get to the Isles of Scilly—until that day.
The Isles of Scilly are located about 30 miles west-south-west off of Land's End, the south-western most tip of Britain. Five of the islands in the archipelago are inhabited with a total population of about 2000 and about the same number of beds available for holiday guests. Due to the Gulf Stream, the climate is very mild all year round, very much like in the Mediterranean.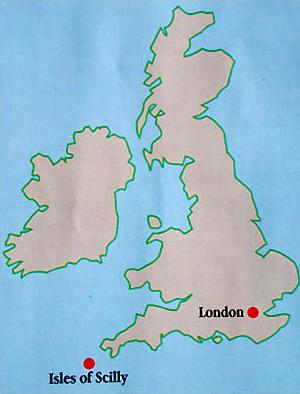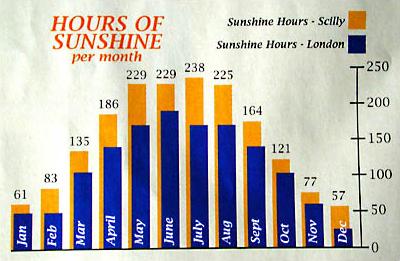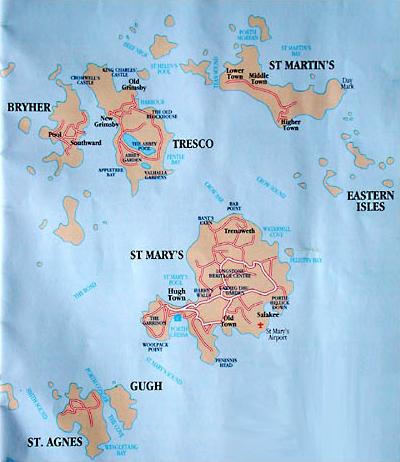 We had to get up pretty early to catch our flight from Newquay to St. Mary's, the main island of the Isles of Scilly. Pictured below are about one-half of the terminal building at Newquay Airport and the deHavilland Twin Otter aircraft that took us to the island. Unfortunately, operation of all personal electronic devices was forbidden during the whole half-hour flight, so I was not able to take any pictures from the airplane.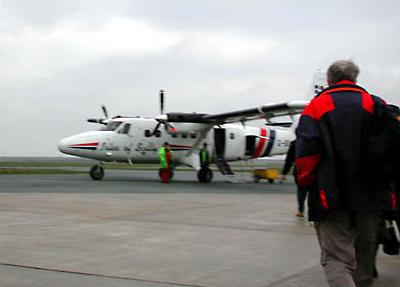 Upon arrival on St. Mary's, we took the privately operated shuttle bus to Hugh Town. We had not really made specific plans about what to do on the island, so we asked the friendly driver for some advice. We decided to take the first available boat to Tresco to check out the Tresco Abbey Gardens. After purchasing the tickets for the boat, we had English Breakfast at a cafe since our hotel's kitchen didn't open until after we had left for the airport. After breakfast, we went down to Hugh Town Harbour and boarded the ferry to Tresco.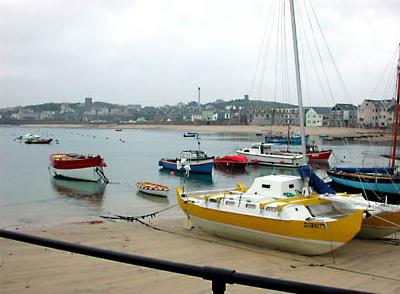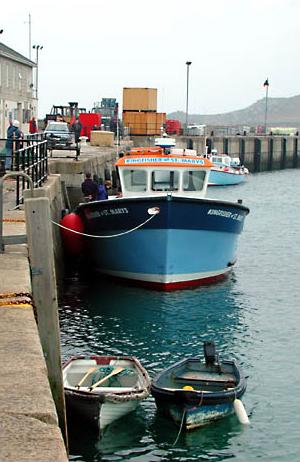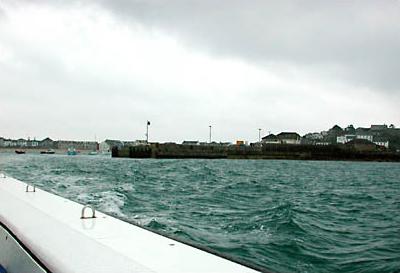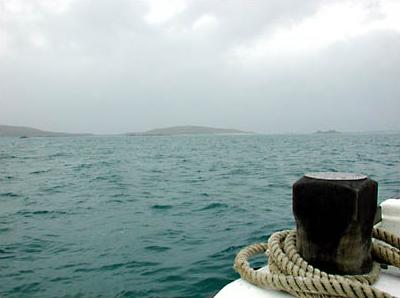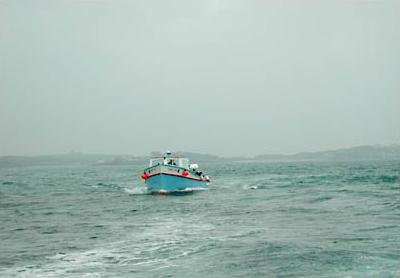 # Saturday May 31, 2003 · André Radke